30th October 2005
I've never even played sports at all...hence my adorable*kaff* chubbiness...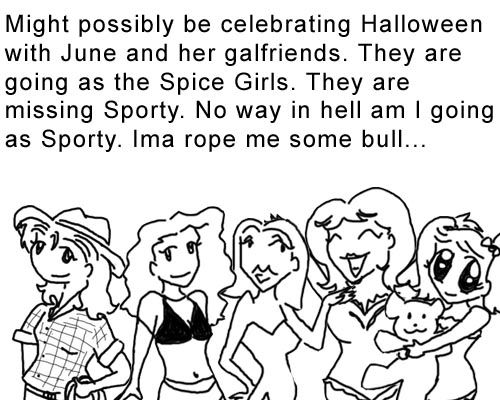 30th October 2005
Don't blame us. We asked the cafe to cut the cake for us. They wouldn't. So we butchered the damn pastry on the spot...messing the whole place up..

Don't deny me my cake on my birthday...biatches
28th October 2005
You guys are the best. Thanks for wishing me A Happy Birthday, it really really really really (goes on...) means alot to me.....a special thanks goes out to Yuhui for sending me this card...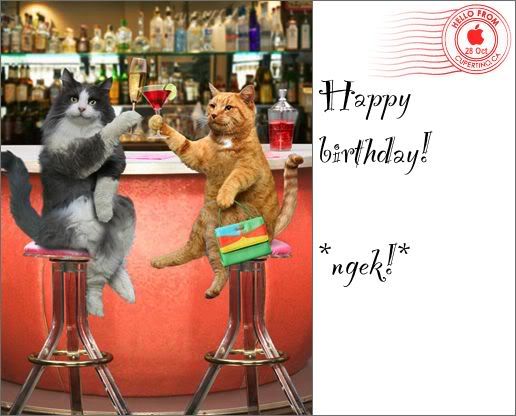 NGEK!
27th October 2005
Do the math.
26th October 2005
This comic is calling for your "sympathy towards my 'plight'"...really...*coughs*

25th October 2005
Just a little Halloween Treat.
I think I look more like an ape than a werewolf though...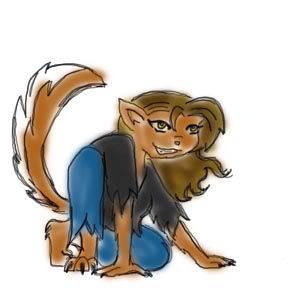 Jasmine The Vamp
Maryann the...ELF...
Extremely Long-winded Female
25th October 2005
*cue superhero theme song*

22nd October 2005
I'm sure you all remember Adam the Numbnut
21st October 2005
I think she stupid

18th October 2005
*brushes teeth frantically*

16th October 2005
....

15th October 2005
BLACK FACE ! AHAHAHAHAHAHA....ha..
12th October 2005
Wouldn't you like to be my cat ?

11th October 2005
Brings a whole new meaning to 'Cold Call'

9th October 2005EDIT: Mekka edited it for me...its no longer 'shit'..it's 'shirt'...but I'll leave that old one still for...laughter's sake....thank you mekka *hugs*
9th October 2005
Only Dumbo can get me this emotional...(not even Bambi)

8th October 2005
And to think I'm trying to 'save' the trees...stupid cold..grr
3rd October 2005
I cut my hair you idiot...it's not a mess..

As dear Roland pointed out, it is 'shirt'...and not 'shit'......ack
1st October 2005
Sorry for lack of updates...forgive me ?